This congregation was organized in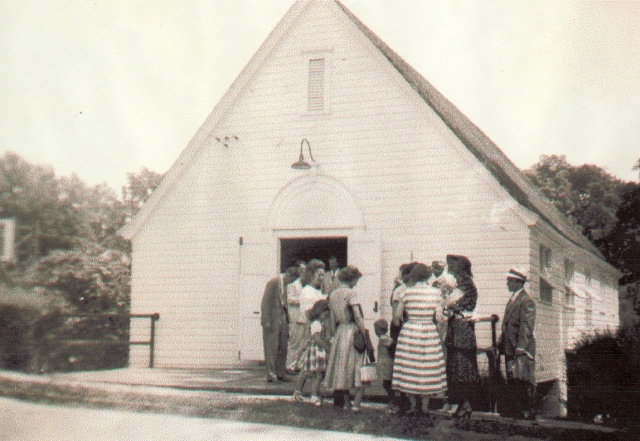 1947 in a small building on Juniper Street in Atlanta and was named after Peoples Church in Toronto. Rev. Horace McLeod served as pastor to ten charter-member families and was followed by Rev. Jesse Hendley.
In 1948 the church was incorporated as The Peoples Baptist Church of Atlanta. Within two short years, a new location was secured and the church relocated to Cherokee Avenue in Atlanta. For the next two decades, as Peoples Baptist Church found its footing, Pastor Lloyd Lyle and later Pastor Howard Pyle, were the ones God used to lead the church.
As the end of the 1960's neared and the next decade approached, Peoples Baptist Church purchased a larger building on Forest Park Road in Forest Park, and it was Rev. Talmadge Walker who served as pastor. He was followed by Dr. Charles Wright, who came in 1971. The church began to experience great growth; a new auditorium was constructed, and a bus ministry was begun.
When it became evident that a still larger building was needed, the church purchased twenty acres on Mt. Zion Boulevard in Morrow. Following Bro. Wright's 22-year pastorate, the church called associate pastor, David McCoy, to be their pastor in 1993. Within a year, a school ministry, Peoples Baptist Academy, was founded. With the need for more room, the church purchased 100 acres in Henry County and the church relocated to Mill Road in McDonough in 2001. In 2021, the Lord called Dr. David McCoy home to Heaven, and Peoples Baptist Church voted to have Dr. Thomas Satterfield as their new pastor. Dr. McCoy had the privilege of ordaining Dr. Satterfield into the ministry twenty years ago, and Pastor Satterfield is now leading PBC as the Lord leads him. Christ promised: "I will build my church." And He has.